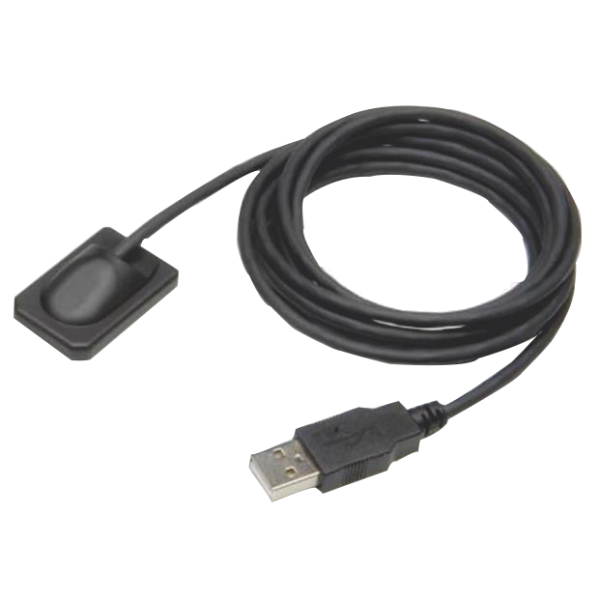 Features:
MasterDent is a CMOS area image sensor developed for High-Quality Xray imaging. This Image sensor has 2.1 megapixels (1300 x 1700) with a pixel size of 20 x 20 μm and a monitoring photodiode for monitoring and detecting X-ray radiation. FOP (fiber optic plate) used as the Input window ensures high Image quality and long sensor life. This product is dust and waterproof.
MasterDent is designed and manufactured to provide the Best Image Quality and Long Useful Life.
Main Features
Pixel Size: 20 x 20 μm
1300 (H) x 1700 (V) Pixel Format
High Resolution (12 LP/mm)
Dynamic Range: 57dB
USB 2.0 Interface
Equipped with Dose Meter
Dust & Water Proof, an equivalent of IP67
Three Sensors can be simultaneously connected to one PC
Monitoring Photodiode
MasterDent is equipped with a Monitoring Photodiode along the entire circumference of its effective pixel area. When taking X-ray images,
the Monitoring Photodiode will compare the dose rate to a pre-set threshold. If the dose is higher than this threshold value, the image comes out automatically.
The threshold value can be manually selected. This technique guarantees the high quality of the images received.
Detection/Integration Modes
MasterDent provides the maximum flexibility in selecting the detection of X-ray and exposure time. You can choose that it detects the X-ray dose through the Monitoring
Diode (Automatic Detection), or to disable this function and manually select detection Xray level (Manual Detection), depending on the type of images you want to get.
The exposure time can also be set automatically (Automatic Integration) or manually (Manual Integration).
MasterDent allows for three different Detection/Integration Modes
Automatic Detection / Automatic Integration Mode
Automatic Detection / Manual Integration Mode
Manual Detection / Manual Integration Mode
Dimensions & Weight:
Sensor Dimensions are 41.9 x 30.4 mm, with a thickness of 5.6 mm. The sensor's cable length is 2000 mm.MasterDent weighs approximately 60 gm
dimension1
Shipping - Delivery shall be made at FOB shipping point of origin. Seller's responsibilities for the Equipment purchased pursuant hereto ceases and title and risk of loss passes to Customer upon delivery to the carrier. In the event of loss, damage, injury or destruction after such delivery to the carrier, claims must be made against the carrier and not against Seller. In no event shall any loss, damage, injury or destruction operate in any manner to release Customer from the obligation to make payments required herein. Returns - Unless a product is labeled "all sales final" at the time of purchase, all orders may be returned within 30 days for a refund. In order to return or exchange (under the guidelines described below) all or part of your order, customer must contact us for a Return Merchandise Authorization number (RMA#). Call toll free (800) 949-8015 to obtain RMA # from a Seller's representative. All returned merchandise must be in the original packaging including manuals, accessories, cables, etc. with the authorization (RMA#) clearly printed on the outside of the package. Return requests must be made within 30 days of the receipt date. All returns must be certified to be in good condition by one of our engineers before refund can be accepted. If the product has been damaged, seller will assess the damage and will determine if the product is entitled to a refund. All free items must be returned together with purchased items in order to receive a refund. Any shipping and/or handling charges on the original order cannot be refunded. At our discretion, we may levy a restocking fee of 25% of the cost of items returned. Any vouchers or gift certificates earned by a returned order will be voided, and the voucher amount will be charged to any order to which it was applied. Installation, training or professional services are NON-REFUNDABLE. Seller is responsible for shipping costs or damage on returned items. Units to be returned should be packed carefully. Please be advised that packages sent by normal US Postal Service cannot be tracked to ensure delivery. Since Seller cannot provide credit for a return without confirming its receipt, we recommend that you use a delivery service that can be tracked and or insured.